Business Mentor - Volunteer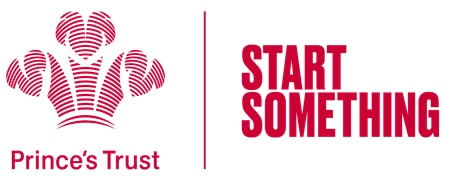 Work directly with children / young people: Yes 
Age range of children / young people: 18+ 
Disclosure Check: Basic
Term of opportunity: 2 years
Commitment: This role requires 1 mentoring session per month
Location: Wales (Within this role you may be asked to host sessions either on a remote basis or face-to-face with the young person)
Volunteers are at the heart of everything we do. The Prince's Trust couldn't function as well without the support of thousands of volunteers across the UK, who are able to offer a vital network to young people facing significant barriers to jobs, education or training.
As a Business Volunteer, you will work alongside other volunteer mentors and Trust colleagues providing short-term mentoring and guidance to young people or supporting Programme group sessions where expert knowledge, skills or experience (such as language, legal, financial, or sector expertise) is needed. We are currently looking for Business Mentors in Wales.
Our Business Mentors are involved in guiding a young person through regular 1-to-1 mentoring and active support, as they grow the necessary skills and confidence needed to achieve their goals. This may range from providing help, guidance, and support as they identify whether self-employment is right for them, through to remaining alongside them in the early years as their business establishes and grows. You may be helping them to test the viability of their business ideas, launch their enterprise, helping to identify markets and opportunities for growth and will be championing and encouraging them as they navigate the often-difficult early stages of their business journey.
Volunteering can take place at a delivery centre or maybe online, though most likely you will be meeting your mentee in a convenient public location that suits you both.
By volunteering as a Business Mentor you will be directly impacting young people who will benefit from your knowledge, expertise and experience.
Mentoring with The Prince's Trust is centred around empowering a young person to take ownership of their own journey. For this role we are looking for someone with a good knowledge of the fundamentals of developing and growing a new business. It would be great if you have experience in things like business planning, selling, marketing & finance and are good at building trust with young people from a range of backgrounds. More than this we want you bring to life your experience in a way that empowers our young people to do it for themselves, so being a great communicator, creative, flexible and non-judgemental is essential.
It is important that our business mentors are encouraging, able to give and receive constructive corrective feedback and reinforce learning and progress.
You will be working with young people who have completed our Exploring Enterprise Course which is designed to help 18 to 30-year-olds turn their ideas into a business reality.
If you have a passion and enthusiasm to support young people, many of whom are experiencing significant personal barriers, and could commit a few hours each month, we would love to hear from you
Volunteering with The Prince's Trust is highly valued and we want to make every volunteer's journey unique and tailored to each individual's personal circumstances and capacity to get involved. We will work with you to give you all the tools you need to give your best. We provide comprehensive training, including mentoring training, and a dedicated point of contact to enable you get the best from your experience and ultimately help to create amazing outcomes for our young people.
In return for your valuable time, we provide the benefits of being part of a dedicated community of colleagues and volunteers, the satisfaction of directly impacting our success, and the undoubted personal development and pleasure that comes from working for the cause of, or directly with, children and young people, the majority of whom face significant barriers and have significant challenges to overcome.
Please click here for the role profile. (This will open in a new window)
Here at The Prince's Trust, we're committed to equality, diversity and inclusion. We want to be an organisation that's representative of the communities we serve, which is why we strive for diversity of age, gender identity, sexual orientation, physical or mental ability, ethnicity and perspective. Our goal is to create an environment where everyone, from any background, can be themselves and do the best work of their lives.
We're a Stonewall Diversity Champion and we are an employer that is Disability Confident. Our staff, volunteers and young people are supported by PT CAN (our Cultural Awareness Network), PT GEN (Gender Equality Network), PT DAWN (Disability & Wellbeing Network) and Pulse (LGBT Network). For more information, click here.
The Prince's Trust is committed to safeguarding and promoting the welfare of children and young people and expects all staff and volunteers to share this commitment. As part of this commitment, we undertake basic disclosure checks in accordance with the Codes of Practice for all roles within the Trust, and for our roles working directly with young people, at an enhanced level. Having a criminal record will not automatically exclude applicants.
We are committed to equality and believe in building a diverse organisation that is representative of and responsive to the needs of our young people and stakeholders.
Req ID: 2636 
Location: 
Cardiff, GB, CF24 5PE Home, GB, Home

Job Segment: Volunteer Coordinator, Nonprofit