Employability and Progression Mentor - Health and Social Care (Volunteer)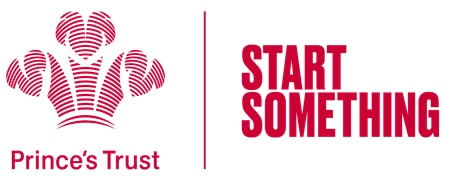 Working directly with young people: Yes 
Age range of young people: 16-30
Disclosure Check: Enhanced
Term of opportunity: We will need you to be available to work with us for a minimum of 1 year.
Commitment: This role requires around an hour a week with each young person mentored.  (There is no obligation to take on more than one young person at a time)
Location: This role can be undertaken on a remote basis, and may be with a young person in any location across England.  We will allocate you local contact within the Trust in your Region.
Volunteers are at the heart of everything we do. The Prince's Trust couldn't function without the support of thousands of volunteers across the UK, who are able to offer a vital network to young people facing significant barriers to jobs, education or training.
Our employability and progression mentors support young people on a one-to-one basis to develop their confidence and skills and achieve a positive outcome.
By volunteering to be a mentor within our Health and Social Care (H&SC) contract, you will be helping to shape the next generation of healthcare workers.  You will be working 1-2-1 with young people who want to work in H&SC and need your support to get there.
You will provide guidance and encouragement to develop employability skills, e.g., CV reviews and mock interviews, and help them search for jobs in H&SC.  You will be a vital resource assisting with deciphering job descriptions and suitability criteria, to help young people make an informed choice about the jobs they apply for. You will also provide a framework to encourage self-development activities and resilience as part of being job-ready for H&SC.
When your young person starts work, you will still be there to guide and support them in the first few months whilst they adjust to the work and the environment.
Your mentoring partnerships usually last around 6 months and will take around an hour of your time once a week.  Most mentor meetings take place virtually in a provision provided by the Trust and will flex around your own availability and that of your young person. You do not have to have a background in H&SC to apply for this role – however, if you do have specific skills or background in HSC, please let us know on your application form.
In return for your valuable time, we provide the benefits of being part of a dedicated community of colleagues and volunteers, the satisfaction of directly impacting our success, and the undoubted personal development and pleasure that comes from working for the cause of, or directly with, children and young people, the majority of whom face significant barriers and have significant challenges to overcome.   
Please click here to see the role description (opens in a new window)
Here at The Prince's Trust, we're committed to equality, diversity and inclusion. We want to be an organisation that's representative of the communities we serve, which is why we strive for diversity of age, gender identity, sexual orientation, physical or mental ability, ethnicity and perspective. Our goal is to create an environment where everyone, from any background, can be themselves and do the best work of their lives.
We're a Stonewall Diversity Champion and we are an employer that is Disability Confident. Our staff, volunteers and young people are supported by PT CAN (our Cultural Awareness Network), PT GEN (Gender Equality Network), PT DAWN (Disability & Wellbeing Network) and Pulse (LGBT Network). For more information, click here.
The Prince's Trust is committed to safeguarding and promoting the welfare of children and young people and expects all staff and volunteers to share this commitment. As part of this commitment, we undertake basic disclosure checks in accordance with the Codes of Practice for all roles within the Trust, and for our roles working directly with young people, at an enhanced level. Having a criminal record will not automatically exclude applicants.
We are committed to equality and believe in building a diverse organisation that is representative of and responsive to the needs of our young people and stakeholders.
Req ID: 1661
​

Job Segment: Volunteer Coordinator, Nonprofit